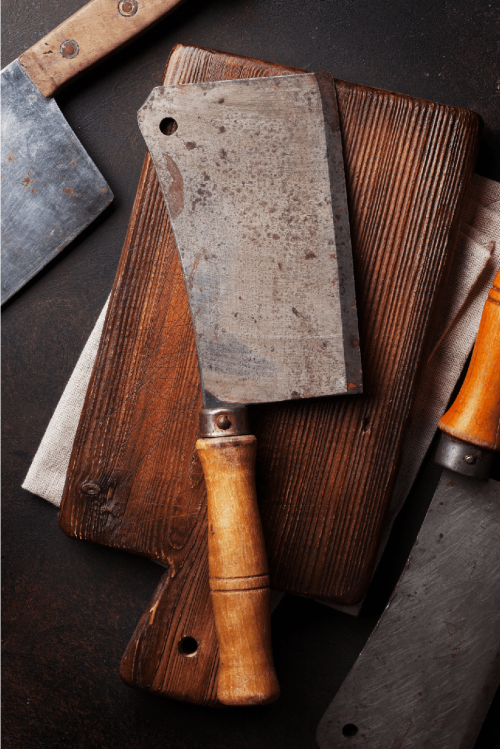 The Picker's Meat Co was launched as Picker's Halaal Meat Centre in 1994 at Akbarallys Centre. In 1998, the second store at Prince Park Shopping Centre in Prince George Drive was opened. The stores' heritage actually dates back to February 1975 when the late owner, Omar Essack Gangraker bought Fowlers Butchery – a small butchery only about the size of a double garage – on the corner of Klip and Zeekoe Roads in Lotus River.
Even though the business remained a small traditional butchery servicing the lower to middle income group in the heart of the apartheid era, he insisted on selling quality meats & products to his clientele. He always maintained that "we should sell to our clients only what we would eat for ourselves". This philosophy is the very thread that binds The Pickers Meat Co with our customers today. Omar Gangraker's eldest son, Khalil, joined him in the business in November 1987.
The Pickers' team lives by its motto 'Our quality sells itself'. You get what you pay for. We never compromise our quality for price. We only sell the best because we buy the best.
It is our intention to sell to you, our customer, the very best quality, fresh, A-grade meats & meat products in the most hygienic environment possible, with the friendliest of service, giving you the best value for your money.
Using time-honoured skills to dress our meats, the emphasis at The Pickers Meat Co is on- hand butchering. Whatever's in your pack of meat is going to be used. Most excess sinew, fat & bone has been trimmed off. Within each pack, there is as little wastage as possible; you only pay for the meat you purchase & not the packaging, as we even deduct the weight of the packaging itself.
In addition to our traditional butchery, The Picker's Meat Co features a small wholesale division – supplying a handful of restaurants and takeaways.
Our retail division, in turn, has grown organically into a one-stop boutique food store & delicatessen, stocked to the brim with a wide selection of pantry essentials. Among these are gourmet spices, marinades & sauces, pre-packed fruit & vegetables, frozen foods as well as pre-packed grilled-meats – a most recent addition.
Visit our stores and you will find ideas on what to make your family for supper; you'll find everything you need right here – from recipe books to fresh pre-packed vegetables, groceries & condiments, all under one roof. This convenience makes it easy for you to cook your family an amazing meal.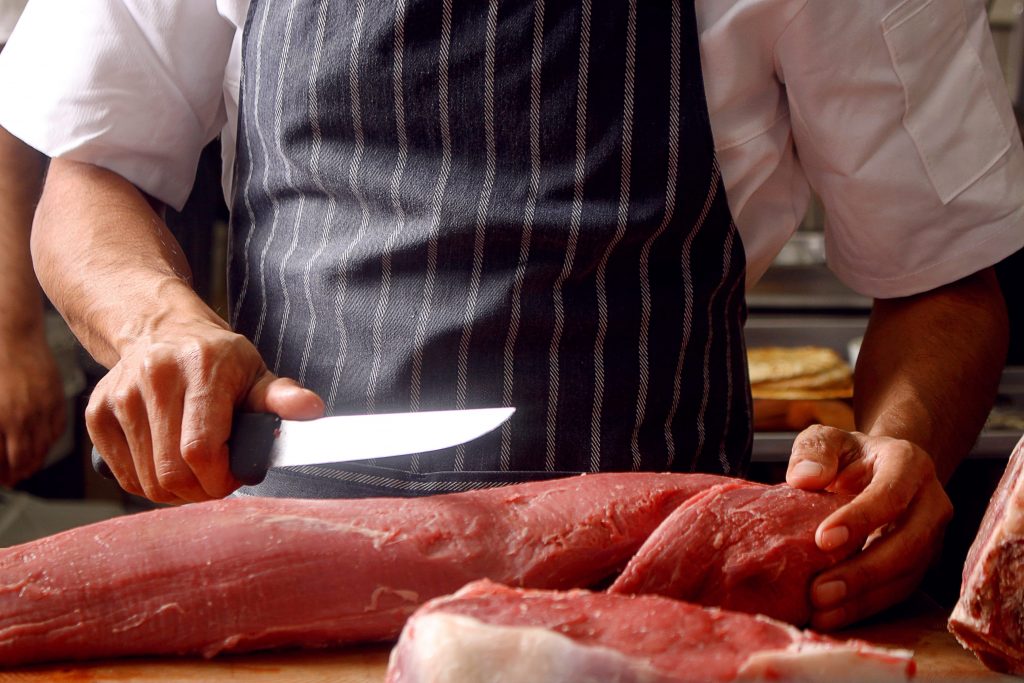 Key to the success of The Pickers Meat Co has been the longstanding relationships the Gangraker family has built with its staff, suppliers and clients.
The staff complement at Pickers Meat Co is one big family and have a vested interest in seeing the business succeed. This is due, in part, to an incentivised staff-performance programme started at Pickers about 10 years ago.
We always stress that we are here to work together & that together we can all achieve more. The realisation from the staff that we're all here for the same common goal – to earn our living & for each one of us to grow within the business – is a huge turnaround for the business and has improved our levels of service.
A lot of clientele pick up on this & they comment on how friendly & committed our staff are. We work hard to create a good, happy & safe working environment for our team.
We also acknowledge the relationships we have built up with our suppliers & service providers, many of whom date back as far as 1975. In terms of all our wholesalers, they understand what our commitment to our clients are, & they understand our need to provide only the best quality & service to our customers. We recognise that this is because of our suppliers and excellent service, that we can be as committed as we are to our clientele.
Last but not least, we are grateful for all the support we've received from you, our loyal clients – some of whom go back as 39 years when you first
shopped at Fowlers Moslem Butchery.
We thank you, not only for your loyal patronage but also for encouraging us to make the changes we have made in our stores. When we hear how pleased you are with our products and service offerings, it affirms to us that our quality is good, and acknowledges the consistent effort we're putting into improving ourselves. Our customers' support gives us the inspiration to do better. We hope to continue that relationship with you going forward.